We specialize in offering superior quality grey woven and dyed woven fabric & Printed fabric. Our ranges of finished fabrics are available in width ranging from 40" to 132". Whole range of grey fabric weave includes sheeting, poplin, plain, percale, twill, drill, satin, sateen, stripe satin, oxford, duck, canvas, herringbone, honey comb, weave etc., while dyed woven fabrics are available with pantone TPX, pantone TCX shades & highly durable special finishes, flame retardant finish etc. These fabrics satisfy the needs of garment and textile industries. Available at highly competent prices, these fabrics can be customized as per the requirement.

Majority of our products are 100 % cotton concentrate on traditional weave like
Fabric Twill, Drill, Plain, plain Satin, reverse satin, stripe satin, box weave, oxford and more…
Grey Fabric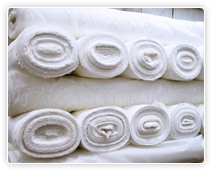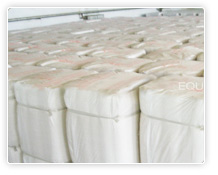 Regular 100% Cotton Grey Fabric

30c x 30c / 68 x 68 /63" 1/1 Plain
40c x 40c / 132 x 72 /63" 1/1 Plain
30c x 30c / 132 x 68 /63" 2/1 Twill
40c x 40c / 120 x 80 /63" Dobby
30c x 10c / 42 x 40 /63" 1/1 Plain
20c x 20c / 40 x 36 /63" 1/1 Plain
40c x 40c / 124 x 64 /63" 1/1 Plain
20c x 20c / 40 x 36 /63" Dobby
30c x 30c / 36 x 34 /63" 1/1 Plain
20c x 20c / 48 x 54 /63" 1/1 Plain
6c x 6c / 48 x 32 /63" 1/1 Plain

40c x 40c / 132 x 72 /63" 1/1 Plain
40c x 40c / 124 x 64 /63" 1/1 Plain
40c x 40c / 120 x 100 /63" 1/1 Plain
50c x 50c / 132 x 72 /63" 1/1 Plain
50c x 50c / 132 x 100 /63" 1/1 Plain
20k x 20k / 108 x 56 /63" 3/1 Drill

Polyester Cotton

30s Cotton x 150 D Polyester 124 x 64 63" Plain
24s P/C x 24s P/C 60 x 60 120" Plain
20s P/C x 20s P/C 116 x 56 59" 2/1Twill & 3/1 Drill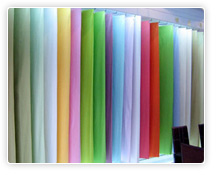 Processed Fabric
We are associated with world class dyeing unit for processing with Oeko Tex , ISO 14001:2004, Organic by Control Union,GOTS certifications. Fabric supplied as rolls neither in sea-worth Bale packing as per customer requirement.
Fabric dyeing using reactive & vat in E-control dyeing technology
Equipments from world leading suppliers like Benninger for continuous bleaching & mercerizing
Monforts & Kuster continuous dyeing equipments
Bruckner stenter & Ramish Gurneri Calendar
Special Finish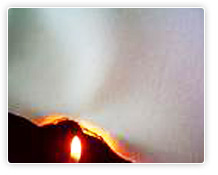 Flame Retradent Fabrics

Composition : all kinds of material
Width : 110-360 cm
Weight : 50-600 g/sqm
Garment, home textile, outdoor textile, craft article, industrial cloth, toy etc.

Flame retardant is a new technology of being able to minimize the occurrence of fire hazard. The textile with flame retardant won't be ignited by electric, match… etc, and it can also prevent fire from spreading and enlarging when fire hazard happen.

For hotels, pubs, restaurants and so on, using the textile, such as curtain, sofa, carpet, with flame retardant is very important and useful.
Go to Product|Next