Work Wear Fabrics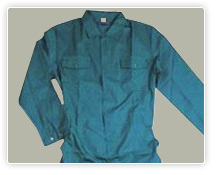 We make fabrics used for work wear in order to provide protection, comfort, style, and image to wearers.

Workwear is exposed to intensive wear and the fabric must ensure that the properties continue to be provided over the entire lifetime of the garment. To do this in a safe and effective way, specialized fabrics and specialized processing of these fabrics is vital.

By fulfilling the requirements of this mind, We can offer fabrics which have been meet the end-users needs even after repeated use and regular care and maintenance by textile rental companies.


The Available Finishes are
The Available Fiber Content are

Easy-Care : Resin treated for industrial laundering process
Silicon Free : Silicon free finish
Water-repellent finish
Flame Retardant fabric finish.

Cotton 100%
Polyester 100%
Polyester with Cotton
Cotton with Polyester
Cotton / Tote Bags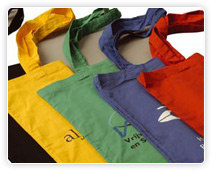 Cotton bags have been our forte, we have taken special interest over the year to manufacture quality goods at best possible price.100% In-house manufacturing from Raw material to packing

Cotton bags with grey, dyed, Print, embroidery and more…. along with customer logo and brands. These bags are supplied at various sizes with different styles as per the customer requirements
Laundry Bags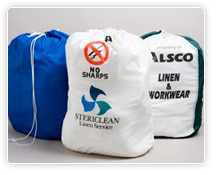 A waterproof bag with a drawstring closure to store soiled nappies. Also ideal for your swimming kit. Holds 8-10 wet nappies.
Colours : blue, white, red and purple.
Laundry Mesh Bag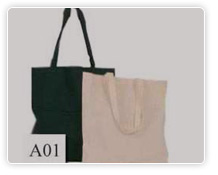 Durable nylon mesh laundry bag fits into a standard nappy bucket. Simply tighten the drawstring when the bag is full and pop into your washing machine.