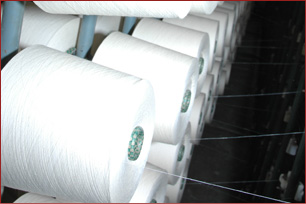 We believe in delivering the best products and hence we take stringent measures to assure that superior quality is maintained. Our products are strictly tested for quality at every stage of production till delivery. For complying with quality policy, we are on the process of acquiring ISO 9001:2000 with TUV SUD QMS system

Quality Policy
We commit ourselves to be recognized as a Quality Organization by improving our work systems continually to produce quality products and delivering on time, by satisfying our customer.

Social Policy
Total commitment for fulfillment of employees and their family needs, through gradual development of standard of living by conforming to requirement.
Commitment to continual implementation of statutory and to comply with national and other applicable legislations, customer Code of Conduct, etc.
Commitment to have an ethical business relationship with customer and supplier by implementing Social Accountability.
Quality Standard on Fabrics
Yarn count (Warp x Weft ) – ISO 7211/5 -1984
Finished fabric Density – ( Epi x Ppi ) – ISO 7211/2 – 1984
weave pattern – ISO 7211/1 – 1984
weight in gsm – ISO 3801 – 1984
width in inch ( or cm ) - ISO 3932 – 1976
composition ( TC, CVC only ) - ISO 1833 – 1977
Color Fastness
Fabric Performance

to washing at 90C ( 5 washes ) - ISO 105 - 1989
to rubbing ( crocking ) - ISO 105 X12 – 1993

breaking ( tensile ) strength ( Newton ) - ISO 13934(part 1) – 1999
tearing strength Elmendorf ( Newton ) - ISO 13937(part 1) – 1999
abrasion resistance ( 9 kPa ) - ISO 12947(part 1-4)
pilling resistance ( Martindale ) - ISO 12945(part 2)
wrinkle recovery - ISO 2313
Care instruction - ISO 3758 – 2005